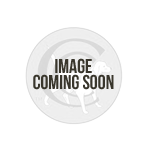 Product Description
High-Response Tracking & Training System
Smartphone GPS tracking and training
No Cellular data required
Full e-collar functions
Detailed satellite and terrain views
2-Second map update rate
Tracking only modes
Geo-fencing
Location sharing
Expandable to up to 21 devices
History playback
9 mile range

Compatible with Googles Maps and other online maps. PATHFINDER APP UPDATE

Package contents:
GPS Connector
GPS Collar
Battery Charger and Splitter Cable
Test Light
Owner's Manual
Carrying Case
Contact Point Extensions and Adjustment Tool
Non-Stimulation Contact Point Covers

30 day money back guarantee. 2 yr. mfg. warranty.