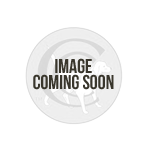 Reconditioned Garmin Delta XC
Currently sold out of 'Reconditioned Garmin Delta XC'.
Check your shopping cart; you may have reserved the last one.
Product Description
Fully reconditioned Garmin Delta XC.
The Delta XC remote dog training system from Garmin, with Tri-Tronics technology gives serious dog trainers more control with more simplicity. The handheld control features intuitive, 3 button design with improved false-correction prevention (dog select lock) and easy to read LCD display. The compact dog device features changeable contact points (long and short). Together the system gives you 18 levels of continuous stimulation and 18 levels of momentary stimulation, plus tone and vibration, in 3 correction configurations. Ability to train up to 3 dogs with additional dog devices. Floating transmitter. 1/2 mile range.
6 month warranty, 30 day money back guarantee.