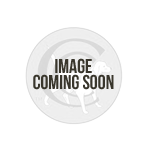 Tracker FLASH Light for collar straps
Currently sold out of 'Tracker FLASH Light for collar straps'.
Check your shopping cart; you may have reserved the last one.
Product Description
Specially designed for demanding night hunts, the FLASH is a new take on lighted collars:
Operates off its own batteries. No need to drain your tracking collar's transmitting batteries.
Slips on most tracking collar straps. No extra collar strap needed.
Mounts on top of the dog's neck. Achieve best visibility with the light pointing up, not down.
Operates in two modes: Continuous or flashing with the flip of a battery!
250 working hours using two CR2032 lithium batteries
Includes one spare battery.
Extremely bright and lightweight -- visible over 1 mile away!
Designed with unique omni-directional optics

Available in Clear only

Includes light with battery, a collar strap attachment and a replacement battery pack.