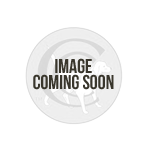 Garmin/Tri-Tronics Sport PRO
$50.00 Mail-In Rebate from Garmin. Valid Oct. 18 through Dec. 23. Your Rebate Form will be Included with you Order!
In Stock, Ships Free in US48. 30 Day Money Back Guarantee.
Product Description
Sport PRO is packed with features. This model truly replaces the Tri-Tronics Sport G3 Series with many added benefits.
NEW Features: Longer range, Vibration training option, Settable BarkLimiter and Remotely activated Beacon Lights.
Quick Turn Dial with positive clicks when changing settings
One hand "no look" operation of 4.4 oz handheld that floats!
4 training buttons for continuous and momentary stimulation, vibration and tone
Remote control of LED beacon lights on the dog device
LED status light on dog device and low battery indicators on both components
3/4 mile range
Built in settable BarkLimiter with remote on/off
Rechargeable lithium-ion batteries hold a charge up to 60 hours,
Ability to train up to 3 dogs, select collar with a toggle switch(additional PT 10 Dog Device sold separately)
10 intensity settings

30 day money back guarantee. 1 yr. mfg. warranty

Condition: New

Physical dimensions Handheld: 2.1" x 5.4" x 1.4" (5.4 x 13.6 x 3.5 cm); Dog Device: 3.1" x 1.7" x 1.7" (7.8 x 4.4 x 4.4 cm) Weight Handheld: 4.4 oz (125 g); Dog Device: 3.5 oz (98 g)
Condition: NEW