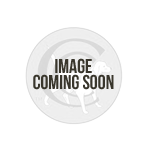 Reconditioned Pro 100 XLS
Currently sold out of 'Reconditioned Pro 100 XLS'.
Check your shopping cart; you may have reserved the last one.
Product Description
A versatile choice for all-around use. The PRO 100XLS is a great choice for any breed of dog. The stimulation buttons are easily identifiable by touch so that you are always sure of your correction. The collar is rugged, lightweight, and waterproof with insulated contact points that provide consistent stimulation in all training situations including water and wet conditions. The PRO 100XLS has a reliable 1-mile range for true long-range control over your dog. An adjustable collar strap fits all dogs and the 6-way button guard prevents accidental stimulation. Both the transmitter and collar are powered by rechargeable batteries, which can be removed and replaced by you. 30-day money-back guarantee.
8 levels of continuous stimulation (6 each of low, medium, and high)
6 levels of momentary stimulation
Trickle charge mode New - Extended battery life
Louder audible tone in the collar
No stimulation "N" safety position on the transmitter
One dual lead charger services the transmitter and the receiver
ON/OFF switch activated at the receiver
Field chargeable, charger sold separately
Waterproof collar
Insulated contact points to ensure consistent and reliable stimulation in the water
1-mile range
Instantly change stimulation intensity from the transmitter
Long and short contact points are included
No external collar antenna
Adjustable black collar strap with roller buckle, D-ring and plastic keeper
Rugged foam lined carrying case
Removable button guard
Basic Training Manual
6 month Collar Clinic Warranty