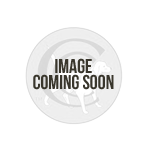 Reconditioned Dogtra 1202 NCP 2 dog
Currently sold out of 'Reconditioned Dogtra 1202 NCP 2 dog'.
Check your shopping cart; you may have reserved the last one.
Product Description
Professional Series 1/2 mile range with waterproof transmitter and collar. No antenna on the collar. Lightweight transmitter can be worn around the neck (lanyard provided) or clipped to you belt with a removable cell-phone style belt clip. "Nick" and "Constant" stimulation selected with buttons. E-Linear progression of intenstiy from very low to very high selected with patented rheostat dial on top of the transmiiter. No jumping between levels. Rechargeable user replaceable Ni-MH batteries. Features Nick, Continuous and Pager Vibration. Charger included. Sold in a storage case with video.
30 day money back guarantee. Select between the orange and black collars with a toggle switch. 6 month Collar Clinic warranty.