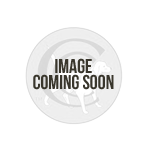 Product Description
Features: AVAILABLE WITH SUPRA LITE COLLAR ONLY
New Button for Exact Pinpoint Tracking
Collar Fine Tuner
Signal Wheel, Easy quick locating
Eleven LED Lights: Green-Good Tracking, Yellow-Caution, Red-Too Much Signal
2 channels, tracks two dogs.
Silencer Headphone Jack
Storage case for the system and holster for the receiver.

Classic Complete Set includes 1 collar of your choice of Strike, Intelo (+$20.00), or Supra Lite Collar
10 yr. mfg. warranty on antenna and body.
3 year warranty on electronics and 1 yr. warranty on collars.

Note: It's only $100.00 more for an extra collar which you can leave in your truck to locate your truck after the hunt or as a spare collar for hunting with a buddy's dog. See Tracker Classic with two collars. Strike Collar Rugged water-tight collar with new antenna design to withstand the elements. Easy to use magnetic on-off switch located under the Day-Glo collar strap, removable magnet included. LED light blinks once every second when unit is transmitting. Sends low battery warning signal to receiver. Operates on 3.6 volt lithium battery (approximate battery life -1000 hours). Tree switch or point mode available at no extra cost (specify when ordering). 1 yr. mfg. warranty.

The Intelo is a 6.5 ounce transmitter for hounds. The Tree Switch will provide the hunter with a quicker "beep" to let him know when the dog has his game treed. The bark indicator lets the hunter know if the dog is on trail. A low battery-warning signal is sent to the receiver allowing the hunter to change batteries before the next use. Battery life is expected to be 2000 hours. Screw type on/off switch. Operates on two 3.6 volt lithium batteries, included. Waterproof, aluminum shell.  1 yr. mfg. warranty. When selecting an Intelo collar with a Tracker system, add $20.00 per collar to the price shown.

The Supra Lite weighs only 4.5 ounces. It comes standard with a movement sensor or point mode. It is approved by the AKC for bird dog field trials, and meets the AFTCA standards for their events. Lightweight for beagles. Battery life is expected to be 1200 hours. Operates on one 3.6 volt lithium battery, included.  Screw type on/off switch Waterproof, aluminum shell.  1 yr. mfg. warranty.

Select collar type before adding to your order.

Tracker Radio Products on this website are for sale in the North and South America only.