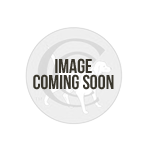 Collar Battery Ni-Cad (LS or Lite)
Availability: In Stock NOTE:
If installing new batteries does not fix your training collar, you can return the battery for credit towards a repair service fee. Send the complete remote trainer with the old batteries and the new batteries to Collar Clinic
within 30 days
. Enclose a note or your invoice from the battery purchase and request a repair. We will give your credit for the battery purchase (excluding shipping) off the flat rate repair fee.
SEE:
Collar Clinic Repair Services
Product Description
Rechargeable replacement battery for the collars of Tri-Tronics LS/Lite models and the original Trashbreaker Ultra with the access panel on the bottom of the collar with 4 screws in the corners.