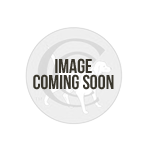 New Garmin Delta Inbounds Wireless Containment
In Stock. Add-on collars shown in the related items. Ships Free in US48!
Product Description
Wireless dog containment, activity tracking and training system with small, portable base unit and rechargeable on-collar device
Provides a containment radius of up to 2 acres — roughly 150' — for up to two dogs; allows a breached dog to return without correction to designated containment area
Comfortable plastic contacts allow for extended wear and are provided in long and short sizes to accommodate various coat lengths
Industry-leading built-in BarkLimiter™ feature helps deter nuisance barking
Works with the free Garmin Canine™ app on your smartphone¹ to help you monitor activity

Unlike physical fences or buried invisible fences, your Delta Inbounds containment system is easily movable and reconfigurable. Simply plug the base unit in anywhere there's an available outlet to create a temporary boundary area for your pet when you're camping, traveling or relocating. If you lose power or don't have access to it, the base unit also can operate on AA battery backup power for up to 4 days. You can adjust the containment area from its full range down to a few yards — which allows the system to be adaptable for setting boundaries indoors as well as outside.

The free, easy-to-use Garmin Canine app offers activity monitoring and selectable correction signals for training your dog. The activity tracking² features make it easy to see when your pet is active, for how long and at what intensity level.