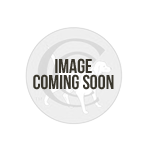 Reconditioned Garmin Delta Upland XC
Currently sold out of 'Reconditioned Garmin Delta Upland XC'.
Check your shopping cart; you may have reserved the last one.
Product Description
Intuitive 3-button hand held controller with easy to read LCD and built-in BarkLimiter™ and Upland Beeper with 4 hunt sounds (including silent) and 2 point sounds (including hawk scream)
36 levels of momentary and 18 levels of continuous stimulation plus tone and vibration
Changeable/replaceable contact points — long and short
5 correction configurations for different behavioral issues
Train 1, 2 or 3 dogs, settable on the handheld (with purchase of additional dog devices) Delta Upland XC is ergonomically-designed to require only 1 hand to operate with 3 front "action" buttons for stimulation, tone and/or vibration. Side buttons and an easy-to-read LCD let the trainer switch easily between training configurations and different dogs being trained. The slim, compact dog device comes with interchangeable long and short contact points for all breeds and coat thicknesses and has an effective range of ¾ mile. Beeper is audible to 400 yards.

Delta Upland XC features an adjustable, controllable BarkLimiter with Advanced Bark Correction. BarkLimiter recognizes the difference between wanted and unwanted barks as well as vibration from scratching and scraping or from other dogs' barks. Thus, it virtually eliminates false and over correction. You can adjust the levels on the BarkLimiter and control it from the handheld allowing you to train even in BarkLimiter mode.

30 day money back guarantee. 6 month Warranty.