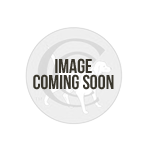 Garmin/Tri-Tronics PRO Trashbreaker
$50.00 Mail-In Rebate from Garmin. Valid Oct. 18 through Dec. 23. Your Rebate Form will be Included with you Order!
In Stock, Ships Free in US48
Product Description
PRO Trashbreaker allows intuitive one-hand training and control of up to 9 dogs* from a range of up to 4 miles. Top-mounted selection dial provides 6 levels of continuous stimulation and tone setting for adjustability without complexity. Remote control of LED beacon lights helps you locate your dog in low light. And a built-in BarkLimiter™, activated on the dog device, helps keep the peace at home.* Additional dog device collars purchased separately.
PRO Trashbreaker with 2 collars $549.98
PRO Trashbreaker with 3 collars $699.97
PRO Trashbreaker with 4 collars $849.96
PRO Trashbreaker with 5 collars $999.95
PRO Trashbreaker with 6 collars $1149.94
PRO Trashbreaker with 7 collars $1299.93
PRO Trashbreaker with 8 collars $1449.92
Pro Trashbreaker with 9 collars $1599.91

Garmin PRO Trashbreaker Manual Garmin 010-01204-00 753759114411
Note: This item cannot be shipped overseas and use, due to frequency issues, is not allowed in Canada.