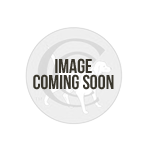 Collar Clinic Hat
Currently sold out of 'Collar Clinic Hat'.
Check your shopping cart; you may have reserved the last one.
Product Description
Special Edition! In Celebration of our 25 years, Collar Clinic is offering a complimentary hat with your purchase of a New or Reconditioned Remote Trainer or GPS system while supplies last. No need to order, the hat will be included with your purchase. 100% cotton, pre-curved visor, adjustable fabric band and stitched logo.